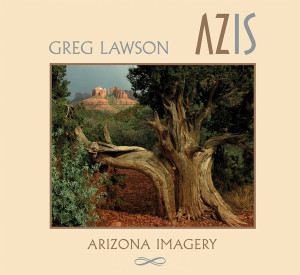 Known as the Grand Canyon State and as the Copper State, Arizona's grand diversity is an ongoing celebration. Its treasure house of natural delights has become an exotic destination for the whole world. From the Basin and the Range Province upward through escarpments to the dramatic Colorado Plateau; from dainty grasses and desert scrub through to woodland and forest, extreme variations support great varieties of life, along with human intrigue.
Arizona is surely one of the most photographed places on our planet. The immense canyons, wild rivers, imposing monuments, defensively armed cacti and the likeness of its native peoples have been seared into the intellect of global humanity as exact representations of, not only Arizona, but the American Southwest.
Though this is a collection of personal images reflecting photographer Greg Lawson's appreciation for Arizona, it is also a balanced potpourri of the Grand Canyon State's generous offerings of relief and climatic variation.
144 pages + additional 8 page gatefold visual index, 10.5" x 11.5", features open-flat binding and cloth-cover over hardback design