Welcome to the online gateway to Greg Lawson Galleries in Sedona, Arizona.
The Art Tasting Room in Uptown Sedona provides an introduction to Greg Lawson global photography and the opportunity to acquire appetizer sized art from the Lawson collection.
The West Sedona Gallereum is a Greg Lawson museum which includes the Passion for Place Gallery.  It's a sanctuary site away from the heart of town providing a place to slow down and connect with favorite images depicting Lawson's history and experiences in the worldwide field.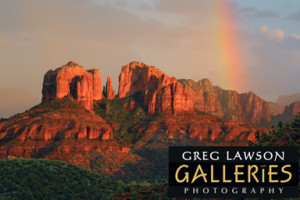 Greg Lawson Galleries is a must-see for lovers of nature. Greg's work depicting wildlife, landscapes and fascinating places is noted for drawing viewers into the image as if they are with him on location. Whether the portrayal is strong or simple, the spirit of an independent producer is present in every image ─ and there are always 330 unique images on display in the Gallereum. The collections depicting Lawson's 'passion for place' have been created in all still-camera formats throughout his enduring history as a photographic artist.
Current Features at The Gallereum: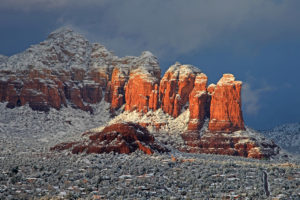 Throughout Autumn Greg Lawson's Passion for Place gallery and museum spotlights new landscape image releases from Argentina, Tanzania, and the United States.
America's grand diversity of landscape is featured in Lawson's collectible coffee table book, Natural States, comprised of historic all-film images from each of the nation's fifty states.
Nature is at the core of Greg Lawson's image collection and a foundation for his numerous bound and framed art presentations. His lifelong immersion into the natural world has yielded a substantial portfolio of the earth and its many elements.