Bookstore of Current Greg Lawson Titles
Greg Lawson has authored scores of books about places over the last 40 years and "in print" or currently available editions are offered below.
Star Struck - Texas Impressions
Greg Lawson's intuitive eye for all things natural sweeps the Lone Star State from the Gulf of Mexico through the Hill Country, to elevated plain, from Chihuahuan lows to far-west mountain highs. He captures the faces of places from river to river, from ocean to panhandle showcasing 160 pages of hardbound Texas pride . . . See more
Fine as San Diego
Called the Birthplace of California and America's Finest City, this image collection showcases a grand regional diversity in what could arguably be called America's Finest County: San Diego.  Visions from seashore to desert include such treasured places as Torrey Pines State Reserve, Balboa Park, the Cuyamaca and Laguna Ranges, and the Anza Borrego Desert State Park . . . See more
Sedona - The Nature of the Place
SOLD OUT.  Whether discovering or revisiting the natural wonders of Sedona, Oak Creek Canyon and the Verde Valley in Arizona, you'll be enticed by the allure of the region's landscapes, flora, wildlife, and Native American historic places that beckon at every turn of the page . . . See more
International text includes English, Spanish, and French.  An insert contains text and caption translation into German, Italian, Chinese, Japanese, and Korean.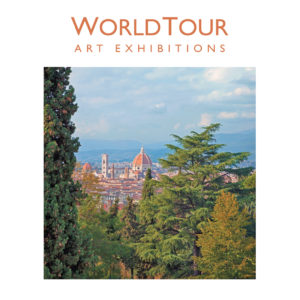 WorldTour
Dody Books, in association with Greg Lawson Galleries, is pleased to announce the release of WorldTour, a small coffee table book featuring global images produced by sixteen photographers in both color and black and white.
Photographers representing four countries supplied images from seven continents for inclusion in the collection.  Many of the images were also included in a three city touring exhibition.
The WorldTour images were used as a promotional tool to the public and to professional image users across America.
The book of 100 pages, includes fifty unique images created by sixteen artists. It is perfect bound and available from the publisher for $55 post paid.